With the weather turning chillier and the nights getting colder, I'm finding myself gleefully returning to my beloved warm clothing, blankets, and shawls. I love being snuggled up under a blanket or shawl, or wearing a cozy sweater. In honor of the cooling weather, I thought I'd share one of my favorite ways to keep warm:
I call this my "house cocoon." It came from Uniqlo and is ridiculously oversized, but so cozy, especially paired with fleece leggings and thick socks. When I come home on the weekend, I change into this and pretty much keep it as my uniform all weekend while I'm housebound. It's long enough to come down to my knees, and the sleeves are a mid-length that's perfect for lounging because I don't have to worry about pushing them up before doing anything at the sink. I can make a snack, make some tea, or wash my hands without worrying about soggy cuffs. It's not so heavy a material that I sweat, so I can even wear it to sleep. I may upgrade to something slightly heavier for the very depths of winter.
Of course with cool evenings come cool mornings, and my office is not the warmest space to begin with, I'm happy I was also able to find an "office cocoon:"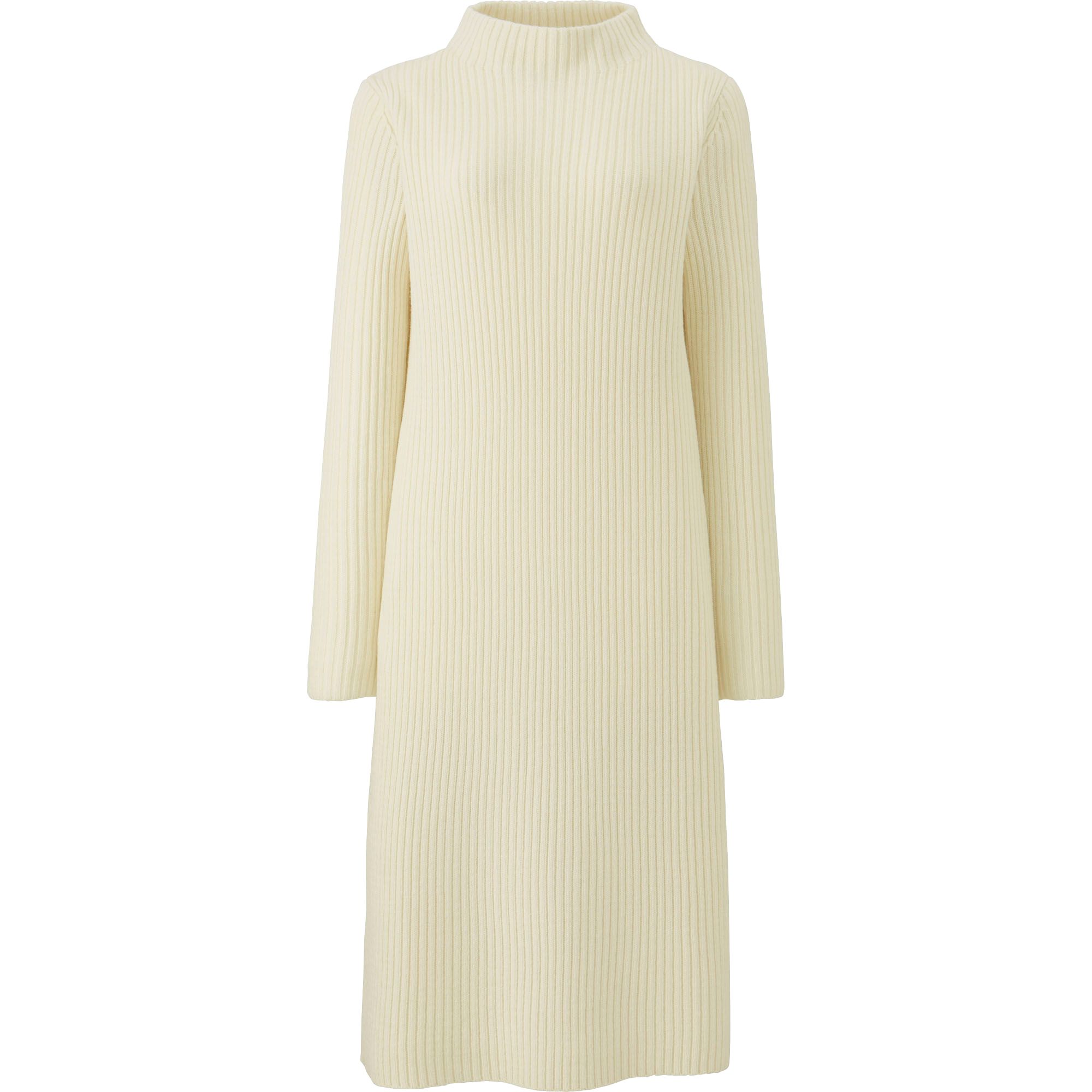 This sweater dress offers a nice balance of professionalism and coziness. I can wear it on my chilly autumn walks to work, and then sit in my office without resorting to wrapping up in a shawl. And with a pair of opaque tights and knee-high boots, it looks quite smart indeed. Fiance suggested wearing a belt to give more waist definition, but I like the clean minimalist line of it without the belt, and it avoids anything binding up around my waist on days when I'm feeling a little bloated. And somehow, the whole effect is stunningly simple and stylish, according to the compliments I got at the office.
So there is my homage to my favorite autumn fashion piece: the wearable cocoon. Go forth and be cozy!