NB: Tea Sparrow sent me their October box for free in exchange for posting a tasting. All thoughts are my own. Links are not affiliate links.
This week, I'm sharing a bit of a different tasting. While I generally drink unflavored pure teas and often taste my teas gong fu style, I am a firm believer in evaluating teas on their own terms rather than trying to shoe-horn different teas into gongfucha. I was recently contacted by Tea Sparrow, a company that sells subscription tea boxes. Most of their teas are flavored, but everything is organic and natural and they use biodegradable packaging, so I was intrigued to try. Plus, I know plenty of my readers are not necessarily solely interested in drinking fussy pure teas and might appreciate knowing about some good flavored teas. They sent me their October box, which included two caffeine-free herbal teas, a flavored green tea, and a flavored black tea, so I thought I would do my tasting using their brewing parameters.
But of course, this isn't a review; this is a tasting. So I still made sure to check aroma and look of the "leaf" at various points during the brewing. And I made a point to really roll the flavors around in my mouth, the way I would with any other tea. Let's see how the October teas do with a full tea tasting.
I will admit, when I saw this tea, my first thought was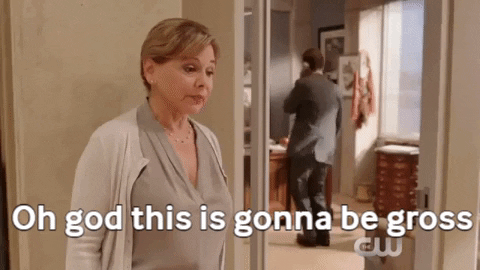 Anyone who reads this blog knows that not only am I not usually a fan of flavored teas, but "dessert-y" type flavors like this are at the bottom of my list of likes (top of my list of dislikes?). But this is a tasting, not a review, so here we go.
Right off, I could smell the coconut through the package, and it had an almost sunscreen-y aroma, but as soon as I opened it and poured it out into a warmed teapot, the scent became this rich, very true coconut aroma. It's actually a very warm scent, which is odd for what I thought would be a summery tea. The dry green tea is medium olive-ish green and has moderately small, straight and flat leaves. It almost looks like a Japanese green tea (or a Chinese green processed like a Japanese tea?). There are also pieces of sugared pineapple and flakes of toasted coconut. I tasted one of the pineapple pieces and it's sweet and has taken on the coconut flavor.
I first steeped this tea using one tablespoon, which was 4.8g, in a 250-ml glass teapot with 180 F water for two minutes, as per the instructions. The wet leaf had an almost savory aroma and the liquor was pale gold with a light coconut aroma. The dominant flavor was green tea, with noticeable umami and a lightly astringent finish. The coconut was an undertone to the flavor, with no noticeable sweetness and a surprisingly warm flavor.
Out of curiosity, I took the same leaves and cold-brewed them for three hours. The cold-brewed liquor was buttery and fragrant with a more pronounced fruity flavor.
They are not kidding when they say this tea is "peppermint forward." Again, I could smell the peppermint through the package. The dry leaf is an obvious blend of rooibos and dried peppermint leaf. The dry leaf smells strongly of peppermint, but the addition of vanilla and rooibos adds a rich depth that reminded me of a York peppermint patty. In my notes, I put a parenthetical that it "clears your sinuses."
I used one tablespoon, which was 4.4g, in a 12-oz. mug with boiling water for five minutes. The liquor is a deep reddish brown and has a distinct aroma of each individual component, rather than blasting your sinuses with menthol like the wet and dry leaf. Peppermint is still the strongest flavor and it is a menthol-y peppermint, not a green peppermint flavor. Rooibos is the second most prominent with a rich woody flavor and the vanilla is subtle and reads as chocolate to my tastebuds, without that weird artificial vanilla flavor that happens with vanilla-flavored teas.
This was the first tea I tried from the box, the day it came, as my evening cup. I like to unwind with a warm beverage after I put Elliot to bed, and I get tired of lavender-chamomile. This is a blend of dried fruit, rosehips (which are also a fruit), rooibos, and lemongrass. You can see all the components in the dry "leaf."
I steeped one tablespoon, which was 6.5g, in 250 ml of boiling water for five minutes. The liquor is a deep crimson color and has an almost thick look to it as it pours. It has the same fruity aroma as the dry leaf. I made a note that it looks like stage blood (corn syrup and red food coloring)! The first flavor that hits you is tart, probably from the rosehips and hibiscus. It's a thicker tartness than hibiscus usually gives, but without the sickly, almost tomato-y flavor I sometimes get from rosehips. It has a syrupy mouthfeel but no actual sweet favor. There is a little bit of lemon-candy flavor from the lemongrass. The berries are very subtle and I didn't taste any rooibos from this at all. My final note is that "this tea is what 'Red Zinger' wants to be."
This, I tasted both plain and with milk and honey, since masala chai is actually a drink made with tea, not just a tea, so the traditional drink involves dairy and sweetener. The dry leaf shows a lot of whole spices like clove and cardamom among the very typical-looking Indian tea leaves. I can definitely smell the cinnamon flavoring, as it had strong, sweet cinnamon scent, like Ceylon cinnamon, but the ginger is also present as a base note to the dry leaf aroma.
To start off, I brewed one tablespoon, which was 5.9g, in 250 ml of boiling water for five minutes. The liquor "smells like Christmas," according to my notes. There is a strong cinnamon aroma. Interestingly enough, the flavor is not overly cinnamon-y. The ginger comes through nicely and I get a little of the cardamom. It has a spicy finish, but the dominant flavor is from the Assam, with a big malt flavor, currant notes, and not too much tannin.
Adding honey to it brought out the cinnamon, and milk brings out an almost chocolatey quality. I also re-steeped this with boiling water for five minutes, giving it a little stir, and found that the ginger and cardamom were more pronounced, even when I added honey.
So there are my tastings of the four teas that came in the Tea Sparrow October 2019 box. And if you like flavored teas and are interested in trying a box, or buying any of these teas on their web store, you can use the code "TeaLeavesandTweed" on their site for a 20% discount on your first order or your first month of the subscription.