One of my favorite bloggers and all-around lovely person is Jessica Cangiano of Chronically Vintage. I've written about her before because she was a wonderful guide when I first got started blogging about vintage-inspired style. She also has an Etsy store with the most fabulous variety of vintage baubles that I love to browse. In fact, my favorite necklace, the one that gains me the most compliments when I wear it, came from her shop.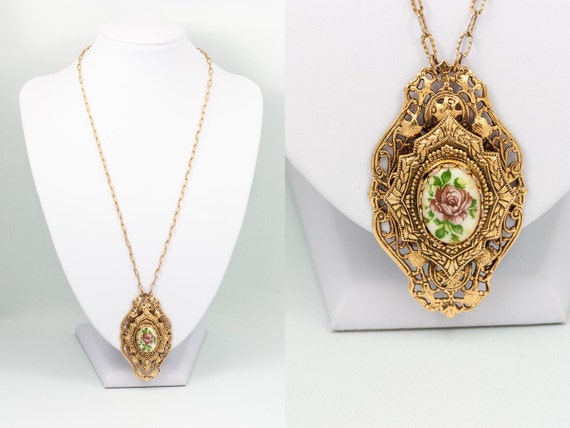 It was this weekend that I was browsing said baubles, toying with making a little purchase of a gift for myself. And then I saw a post on Instagram saying that Jessica and her husband Tony lost their house and all their possessions and likely their cat. It was devastating. I'm not a crier, but I found tears in my eyes as I read about this tragedy that struck them. I saw that a friend of theirs has started a crowdfunding page to help them get back on their feet and I naturally went on to donate. After all, I was just about to give Jess money by making a purchase, so why not use that money to help her now that her business has had this setback?
Here is a link to the site, if you would like to help out this pillar of the vintage blogging community and wonderful, friendly woman who has been a bright spot in my life over the last year or so. I hope you will consider it. And Jess, I wish so much love and luck in rebuilding after this.